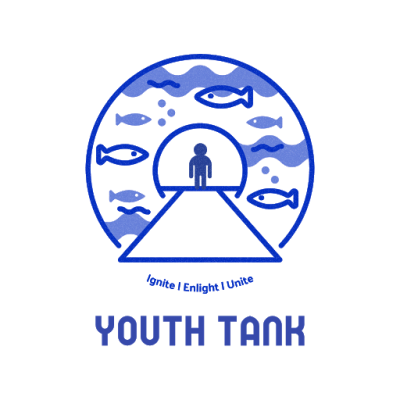 WELCOME TO YOUTH TANK
WIN $7,000 To Implement Change In Your Community!
Plus $500 Scholarship for Each Team Member! 

Do you have an idea that will make your community better and leave a lasting impact for the future?
Youth Tank strives to educate and empower the next generation of leaders:
IGNITE 
ENLIGHT
UNITE
Too often kids get dismissed or go unheard when they have BIG ideas!  HealthySunrise Foundation along with multiple community sponsors have created an opportunity for the children to be heard! 
What is Youth Tank? 
Youth Tank is a program to give the youth an opportunity to come together with their peers and make a change in the local community with hands-on experience.
How Youth Tank Works
Applicants will submit videos of their ideas to our committee and finalists will be chosen. Selected finalists will be invited to present their projects in front of a live audience.
WINNERS will receive a personal scholarship reward of $500 each and $7000 will go toward implementing their idea in the community as a way to leave their mark in the world.
Requirements
---
-Groups need to have 2-5 kids with a contact leader
-Create a Video explaining their idea. 
-Submit in the correct age group
Video/Idea submission 

How to participate: 

Video explaining criteria for video

Create a team name 

Create a team of 3-4 members 

Video must only be 2 minutes

*Two age groups: 5th-8th & 9th-12th grades

All video submissions are due by TBA

You'll be notified by TBA if you've been selected to present in front of the judges 
Video Submission Details
---
Introduction of group
Idea/pitch
Benefits & features
Timeline of project
Budget
Implementation
Scalability 
Want to be a Judge, Mentor, or Volunteer?